Your Last 24 will guide you through your questions in twenty-four short thought-provoking readings. Order your copy today and mark your calendar for your books' arrival. Begin your journey beyond your sorrow and into a place of peace.
BOOK #1 IN THE LEGACY JOURNAL SERIES
"Your Last 24: Preparing for the Inevitable" includes 24 thought-provoking questions. If you've purchased an ebook, then answering the questions might be difficult for non-techie friends. If you would prefer to print a hard copy with space to ink out your answers, click the download icon above.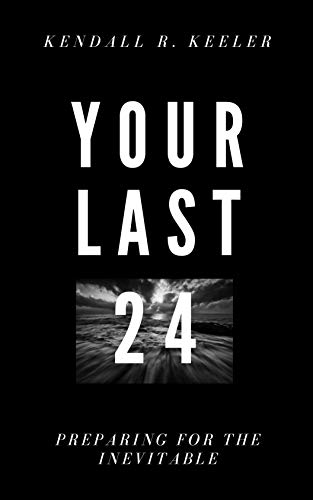 What if today was your Last 24?
Your darkest hours…could be your finest. Discover the life-long benefits of courageously facing the inevitable. Do you have the courage to face death?
In this first book in the Legacy Series, Kendall R. Keeler, who appears to be in perfect health, proposes three principles for anyone who desires to courageously face their own eventual death: 
Books Coming Soon... by Kendall