The best guide book in transforming your perspective on death. Read Your Last 24 during a 24-hour personal retreat or as a 24-day devotional. Or you can invite others to join you and study it over 24 weeks with a small group including church groups, grief support groups, or during family devotions.
BOOK #1 IN THE LEGACY JOURNAL SERIES
"Your Last 24" includes 24 thought-provoking questions. These questions can be answered on a 24-hour personal retreat, during 24-days of devotional reading, or over 24-weeks of small group study.  These journal questions are available for free by  clicking the download icon above.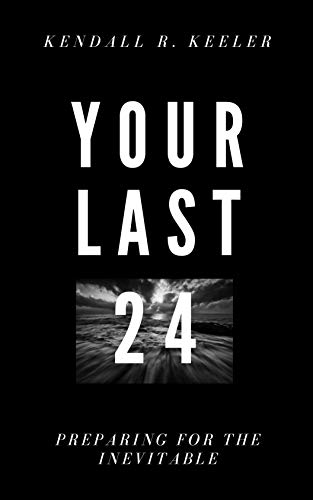 In this first book in his debut Legacy Series, Kendall R. Keeler proposes four unexpected ingredients for healthy living (and dying): 
Best Selling Books by Kendall